The choice between composite and wood decking is a dilemma faced by those dreaming of an ideal terrace - persistently attractive and durable. When deciding, take into account durability, safety, appearance and comfort of use. Find out why composite decking will be best for your investment.
Production - technology friendly for the environment and for you!
Hartika composite boards are manufactured on the basis of wood fibres, combining the advantages of natural wood and the benefits of PVC. They retain the look and feel of wood, are safe and durable in use, and enable economical use of wood while taking care of your comfort and health. As it is biodegradable, the green Hartika biocomposite is environmentally friendly and used in the production of high-grade PVC does not expose it to toxic substances present in low-grade polyolefin decking.

For more information about the difference between various composites click here!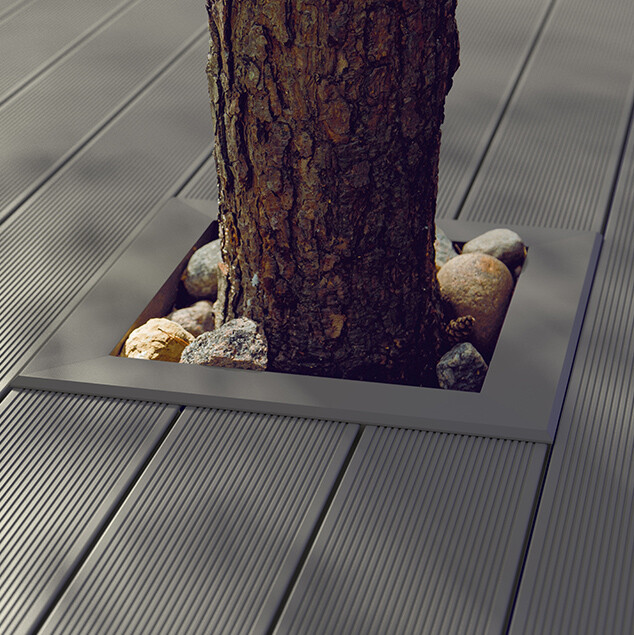 Durability - a terrace with a 25 year guarantee!
Composite wood compared to solid wood does not absorb moisture, foliage fluids or any liquids, therefore it will serve you doggedly for many years. It is also resistant to the disastrous effects of fats, tobacco and chemicals - you can clean it with water and detergent, and forget about grinding and oiling the decking. Composites can be installed on any type of substrate, do not require expensive and time-consuming care, and thanks to the use of high quality PVC and wood dust in the right proportion - they do not soften under the influence of harmful UV radiation.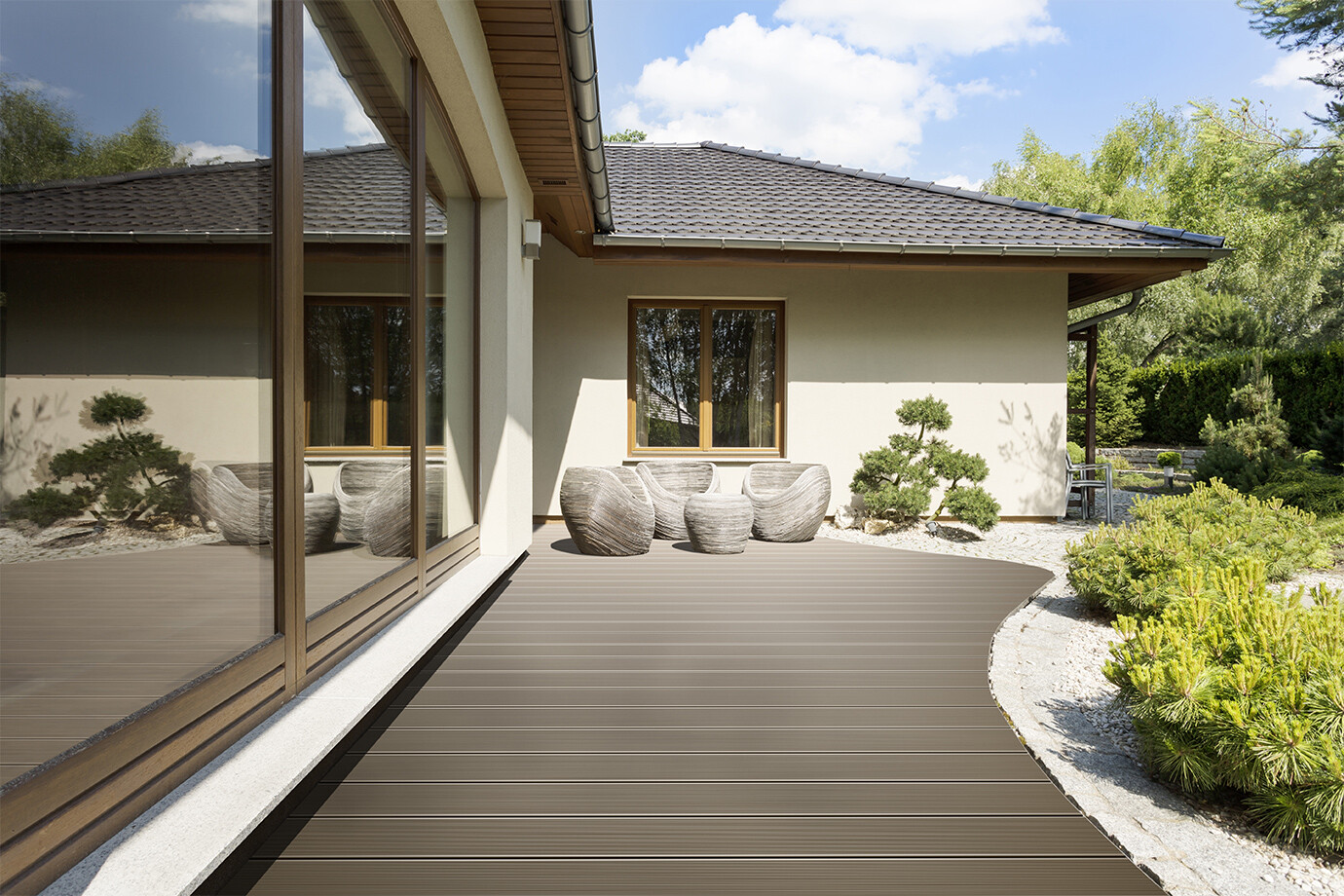 Aesthetics - you just sit back and let the beauty of your terrace turn heads!
You can arrange your terrace according to your individual needs and preferences - discover example styles which you can use for inspiration! A composite terrace is the perfect alternative to maintenance-intensive wood. It maintains its natural appearance, but it is definitely more durable - it does not decay, rot or lose its shape when exposed to the elements. It is also cheaper and does not require specialized care - it will remain beautiful without any effort on your part!
Safety - a composite terrace means peace of mind for you and your family!
For the production of our decking we use the highest quality components, without toxic substances present in cheaper substitutes, which we described here. Composites do not absorb water, thus they are resistant to fungi, mould and cracks! In addition, composite wood has a smooth surface, making it safe for bare feet.