Composite fences
Build a composite fence to last decades
Hartika composite fencing will protect your property for years to come – maintenance free! Our composite fencing boards as so durable that no painting or treating is required. They are manufactured out of wood fibre we obtain ourselves and then capped with PVC.
25 YEAR GUARANTEE
AGAINST DECAY,
ROT AND INSECTS
DURABILITY MANY TIMES
THAT OF WOOD

Beautiful and durable composite fencing – for your home
Are you looking for a durable material for your fence, one which will be aesthetically appeasing and simple to install? Discover Hartika composite fencing. Choose the right dimensions, colour and texture from the Hartika range to ensure composite boards match the style of your garden or property. Install it by yourself or use one of our professional contractors. And once your composite fencing is up... you can forget about tedious maintenance – our products come with a 25 year guarantee against decay and rot, without additional painting or maintenance!
Composite fencing for the investor
Use tried and tested materials to increase the value of your investment! Our composite boards come with a 25 year guarantee against decay and rot, without additional painting or maintenance. A Hartika composite fence will be stand up to all weather conditions – composite fencing boards are equally at home by the seaside, in the mountains, in cities or in the country. We also have a distribution network as well as a number of tried and tested contractors, just waiting to efficiently and punctually deliver and install (if required) your composite boards.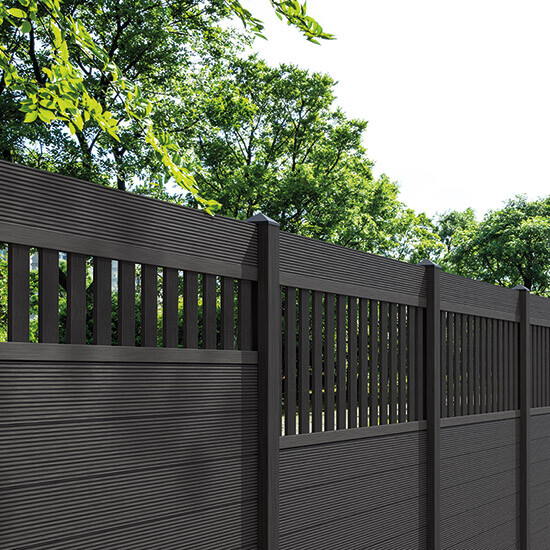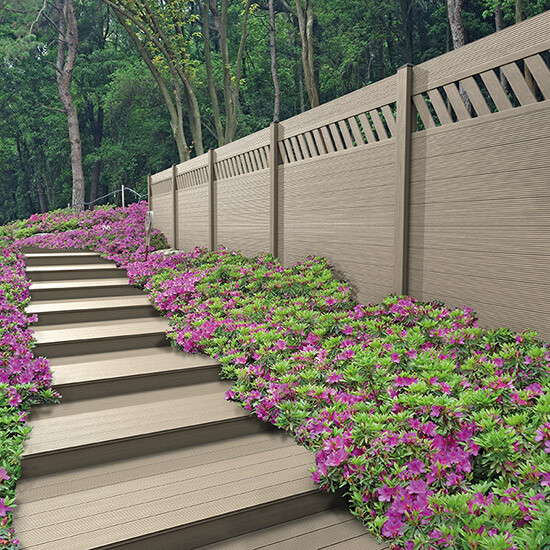 Composite board fence for the building manager
As a building manager, do you have to deal with residents' complaints – due to the deteriorating state of fences, ugly stains or costs of maintenance, cleaning or renovation? Take a look at fences made out of Hartika composite boards which combine the beauty of natural wood, durability of concrete slabs and resistance delivered by plastics.
Accumulate benefits with Hartika composite fencing. The residents will be able to enjoy natural, modern and safe surroundings. Our boards come with a 25 year guarantee against decay and do not require maintenance, impregnation or painting – saving you money as the tears roll by. They are also more durable than PE and PP composite boards – they will not become brittle and will keep their shape without becoming skewed. Use the services of our tried and tested suppliers and contractors and your composite fencing will be up in no time at all!
Have a look at the available Hartika composite fencing boards
See Hartika fencing system elements – composite decking in five natural colours, profiles and caps.

Have you decided to purchase our products?