Business with an outlook for the future
Hartika composite wood is a professional material for the construction of terraces, balconies, facades, swimming pools, fences. You cannot afford not to stock it! High quality and durability of Hartika terrace decking delivers investment security and a technological advantage to each business associated with the distribution of materials every building and decorating outfit.
PRODUCT FOR
PROFESSIONALS
Hartika for the
Independent contractor - let's make money together!
Provide a comprehensive, quick and professional service - by offering a terrace installation solution using the highest quality composite decking. Increase your competitiveness by offering customers durable, reliable and fashionable composite wood - which will remain beautiful for years. Build trust and create a professional image by using Polish made safe terrace decking - with a 25 year guarantee against decay and rot. The simple Hartika terrace installation means more efficient and trouble-free installation. Reach more customers - see our database of contractors and promotional materials.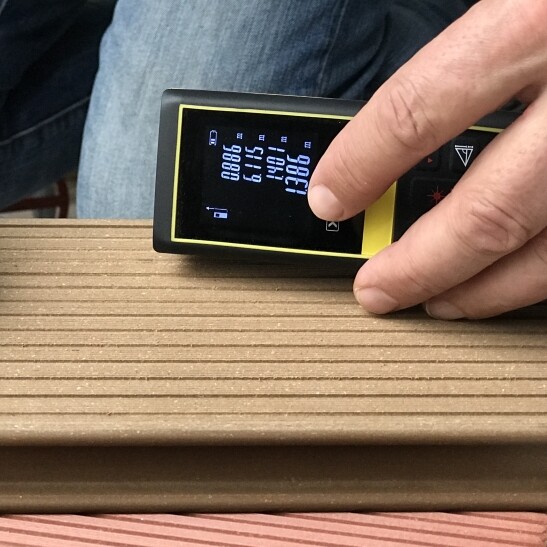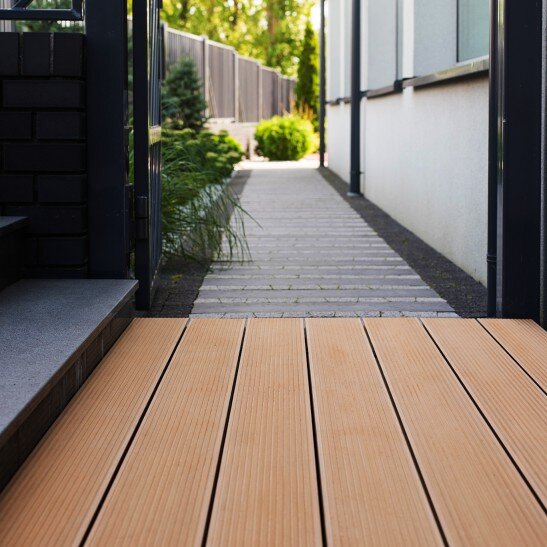 Hartika for an installation company -
grow your business!
Use Hartika's business support to acquire more customers. As our partner you will find yourself in the database of distributors and contractors as well as in Hartika promotional materials. You will have access to the highest quality Polish manufactured composite wood with fast and secure delivery and customer service throughout Poland. You will acquire a technological advantage by offering customers modern, designer and healthy terraces, elegant façades, swimming pools and gardens. With Hartika, you do not have to worry about delivering materials, their quality or customer complaints - and you can focus on growing your business!
Hartika for garden landscape
companies - expand your services!
Add Hartika composite wood to your products and provide your customers with healthy, eco-friendly and fashionable garden designs. Hartika decking is more than just a modern look, it also delivers the highest quality biocomposite free of harmful substances (like PP, HDPE), which does not rot, decay, absorb heat or deform under the influence of time and temperature.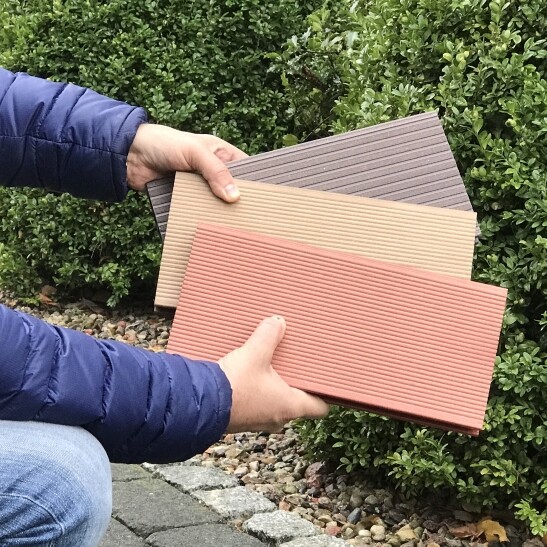 Why is it worthwhile becoming a Hartika partner?
Are you a distributor or contractor in the home and garden industry? Grow your business with the Hartika partner programme.
We care about your business, that's why we base our cooperation on trust, professionalism and the accumulation of mutual benefits - so that our companies can develop effectively. We are a Polish manufacturer, with a domestic factory and the highest class technology for the production of biocomposite wood.
Working with us, you can be sure of a safe and fast delivery as well as good on-site customer service. You acquire access to the best quality composite wood on the market, which will allow you to expand your range of products and services and reach new customers - also from the B2B industry. Access to additional promotion channels on the website and in Hartika marketing materials is free of charge.
Partnering with Hartika presents an opportunity to improve competitiveness, image and speed the growth of every business - both those large and small.
Are you interested in working with us?
Complete the form - and we will get in touch with you.