The HARTIKA PARKAN composite system, a relative newcomer to the market, has enjoyed considerable interest due to its versatility, simple installation and exceptional durability. Significantly, fencing is the core area of application for HARTIKA PARKAN, however, associating it solely with the construction of fences is a far reaching simplification.
We have to remember that HARTIKA PARKAN is a line of products which relies on high quality PVC based wood composites. The structure of materials used in its production ensures system elements are exceptionally resistant to the elements. Composite wood does not rot, decay and is not susceptible to adverse effects of mould and moss. The HARTIKA PARKAN system elements stand up to difficult weather conditions. They do not require periodic maintenance, painting or treatments.
The HARTIKA PARKAN system comprises a number of modules which include posts, boards as well as finishing elements.
Keeping the considerable durability of the system in mind, one cannot turn a blind eye to a number of features which facilitate application in many more areas that just fencing.
See below for a number of interesting HARTIKA PARKAN elements applications.
Balcony and terrace partitions
We often face a dilemma as to how to aesthetically separate an area on a balcony, terrace or perhaps other spaces around a building. To do that, one has to ensure the partition structure is light resulting in space savings and also that it satisfies the required intimacy condition.
Here HARTIKA PARKAN system partitions fit the bill perfectly. A partition made using the system will take up little space and deliver a durable structure resistant to the elements. One which will be pleasing to the eye. The partitions, on account of varied available colours and variety of shapes will be at home both as part of contemporary architecture as well as more traditional façades. HARTIKA PARKAN system elements can be used to create openwork or full panel structures, to establish a separate space or just to accentuate the boundary of a partitioned area.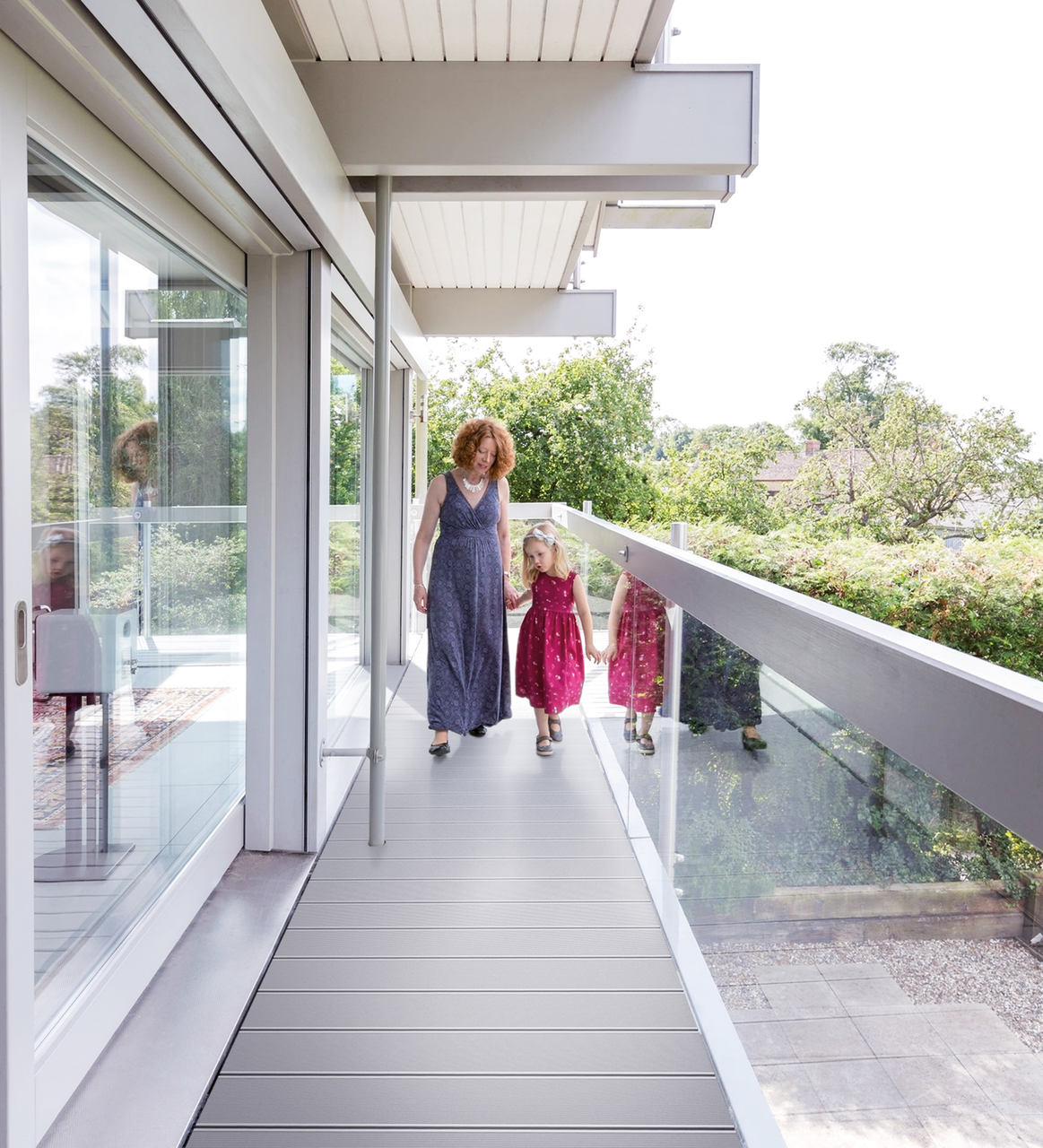 Garden furniture
A garden is more than just a lawn, flowers and relaxing greenery. Usually it also serves a recreational function. It is a place where people come together and eat together.
The HARTIKA PARKAN system is ideal for arranging your garden space. Its advantages associated with durability and pleasant to the touch wood texture will come to the fore if used for gazebos, pergolas as well as all sorts of garden furniture: benches, play-houses or garden tool sheds.

Greenery
We have designed a line of garden planters and flowerpots based on HARTIKA PARKAN system elements, simply perfect for creating a pleasant green atmosphere on terraces, balconies, in gardens and also on driveways, in car parks and wherever the surface is such (cobblestone, asphalt, etc.) that it is impossible to plant directly in the soil.
And of course our ideas are just the tip of the iceberg when it comes to the possibilities offered by the system. We are certain that more ambitious customers will be able to create many more interesting solutions based on HARTIKA PARKAN system elements.
It should be added that the elements, on account of their durability, do not require specialist maintenance to protect them against the onset of winter or the elements. In particular they are frost resistant.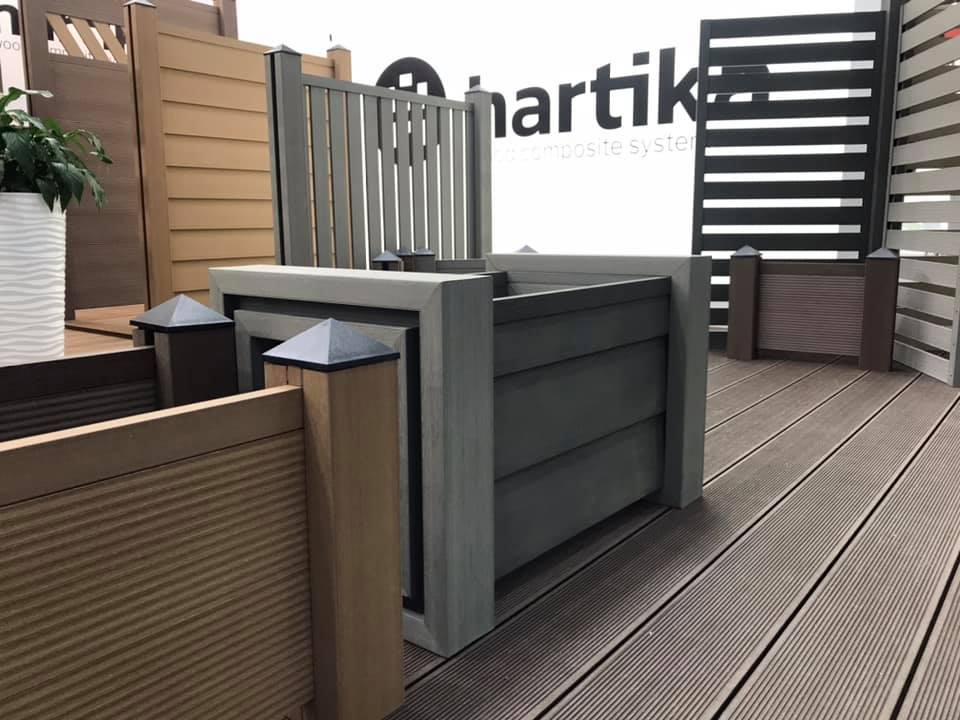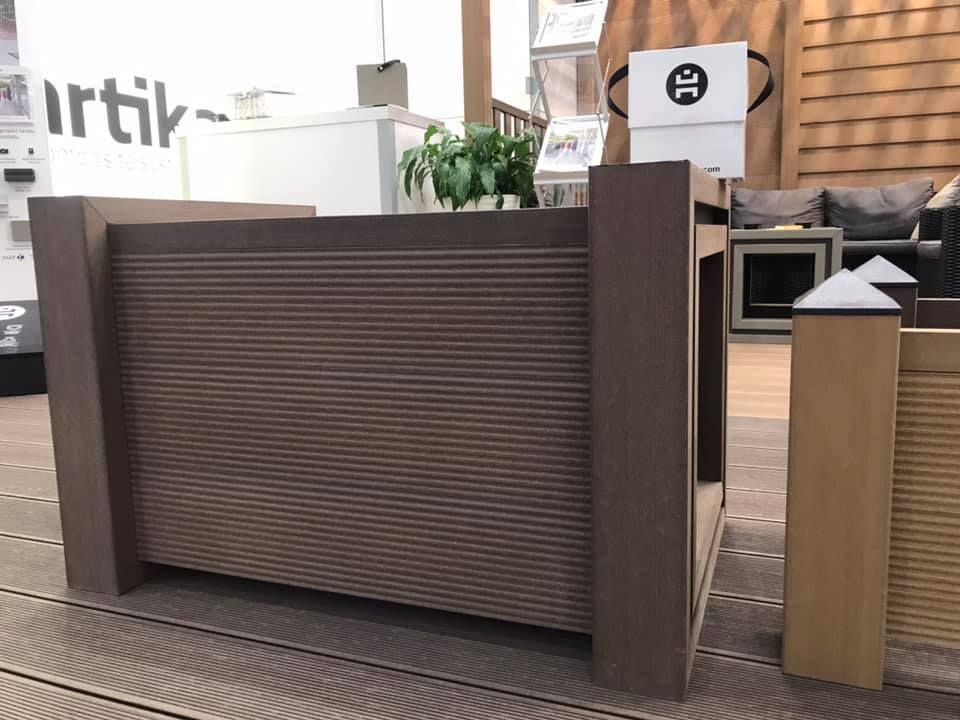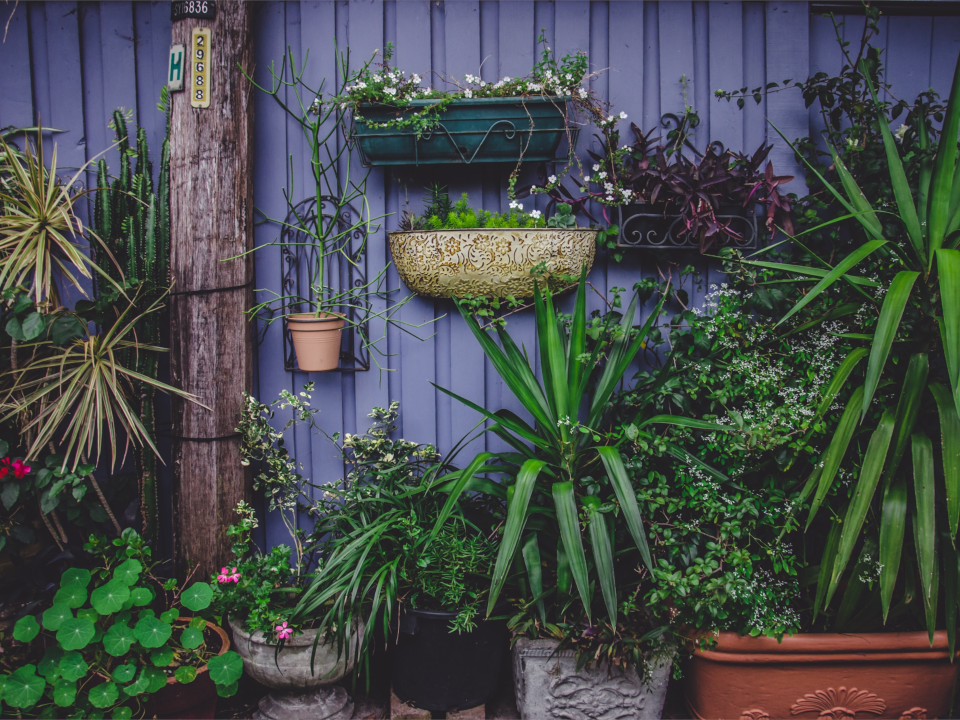 Shelters for facilities
A house is the central point of every property. Regardless of the style of the building, both for detached houses as well as multi-family dwellings, certain facilities are required by the residents. Shelters for bins, bicycle stands or even sheds are some of the moist common structures of this type.
Shelters for household wastes made out of traditional materials such as sheet metal or wood are susceptible to rapid deterioration, especially when we are talking about multi-family dwellings. However, shelters of this type made using HARTIKA PARKAN system elements do not suffer from such ailments.
Our boards with a lip will be perfects for walls of all such shelters and their durability as well as resistance to the elements means homeowners or building managers will be free to do other things.